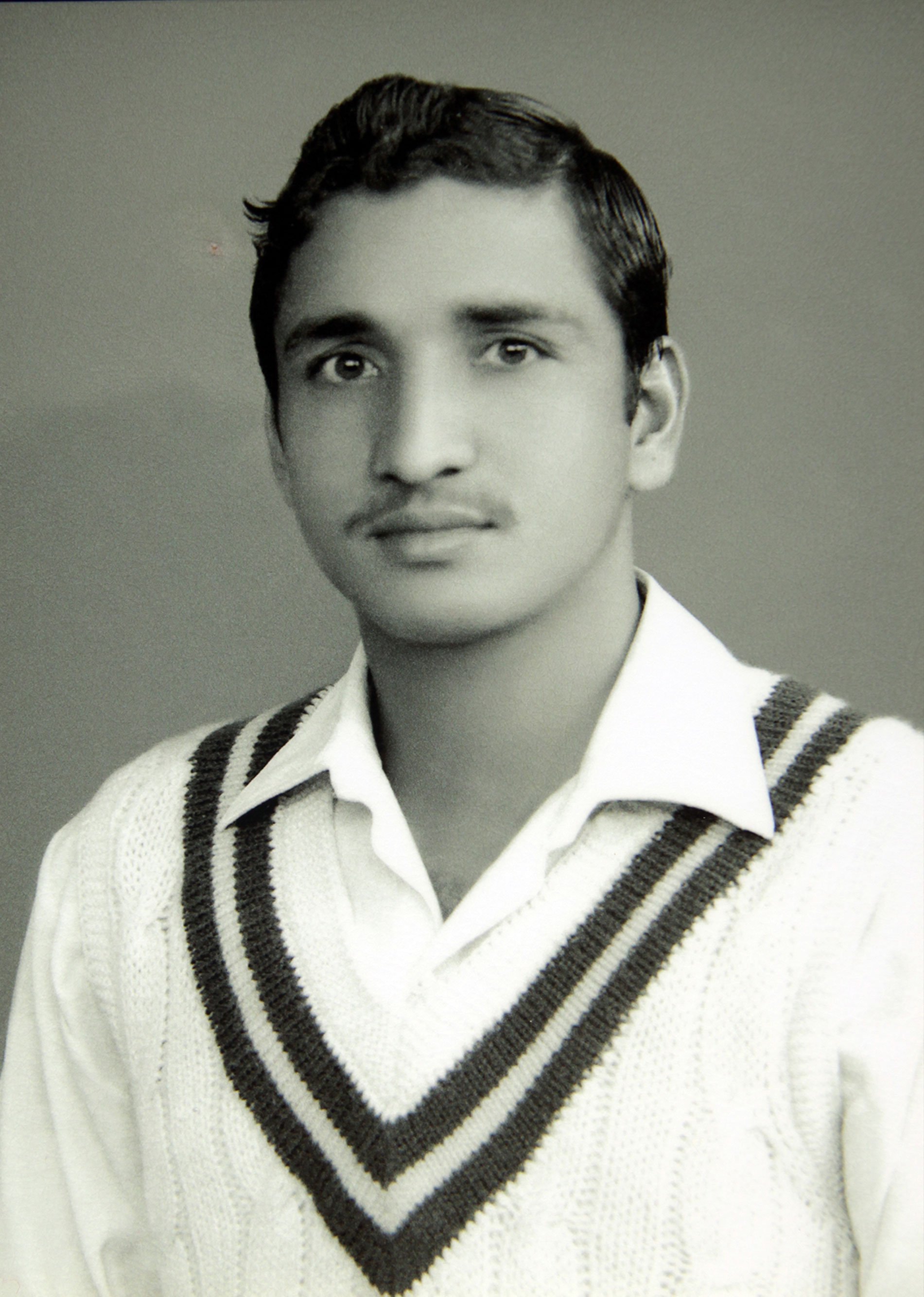 Abdul Qadir is undoubtedly one of the greats of the game. The Lahore-born revived the difficult art of leg-spin when it had become obsolete in the presence of the West Indian and Australian pace attacks of the 1970s.
Qadir made his Test debut in 1977 against England in his hometown. After an ordinary start (1 for 82 in 32.7 overs), he made his presence felt in no uncertain terms in his second Test by capturing six wickets for 44 runs in Hyderabad.
Qadir played a prominent role in Pakistan's first-ever Test win at Lord's with a six-wicket match haul in the second Test of the 1982 series against England.
Few months later, the leg-spinner captured 11 wickets against Australia in Pakistan's innings victory at the Iqbal Stadium, Faisalabad.
Qadir's finest Test performance was a mesmerizing spell of six for 16 against the then all-powerful West Indies in the 1986 Faisalabad Test which sent visitors packing for their then lowest Test total of 53. Pakistan won the match by 186 runs.
Another iconic Qadir performance came in the 1987 Lahore Test, after recording career-best figures of 9-57 in the first innings, Qadir took 4-45 in the second innings to finish with stunning 13-102 match-haul that earned Pakistan an innings victory.
Qadir took 236 wickets in 67 Tests at 32.80, in a career spanning 14 years. For more than 15 years Qadir remained Pakistan's most successful spinner before Danish Kaneria went past his wicket tally.
Qadir also had a successful ODI career, in 104 appearances he took 132 wickets at 26.16. What made Qadir stand apart was his quintessential never-say-die spirit and passion for cricket and his country.
His contributions with the bat often came at crucial times for Pakistan, like the heroic chase against the West Indies in the 1987 World Cup in which he took 14 runs off the final over in company of last man Saleem Jaffer in front of a 30,000 crowd at his home venue, Lahore's Gaddafi Stadium, a few years later one of the spectator stands at the venue was name after him by the PCB.
Qadir finished his first-class and List A' careers in 1995-96 with an incredible tally of 960 first-class and 202 List A wickets.
Post-retirement, Qadir continued his association with the game and served the Pakistan Cricket Board in various capacities and was always keen to pass on his incredible bowling art to the next generation of leg-spinners.
In 1994 Australian great Shane Warne visited Qadir at his Lahore residence, the two spoke about leg-spin, various variations and methods of unsettling the batters in a conversation that Warne still recalls with great affection.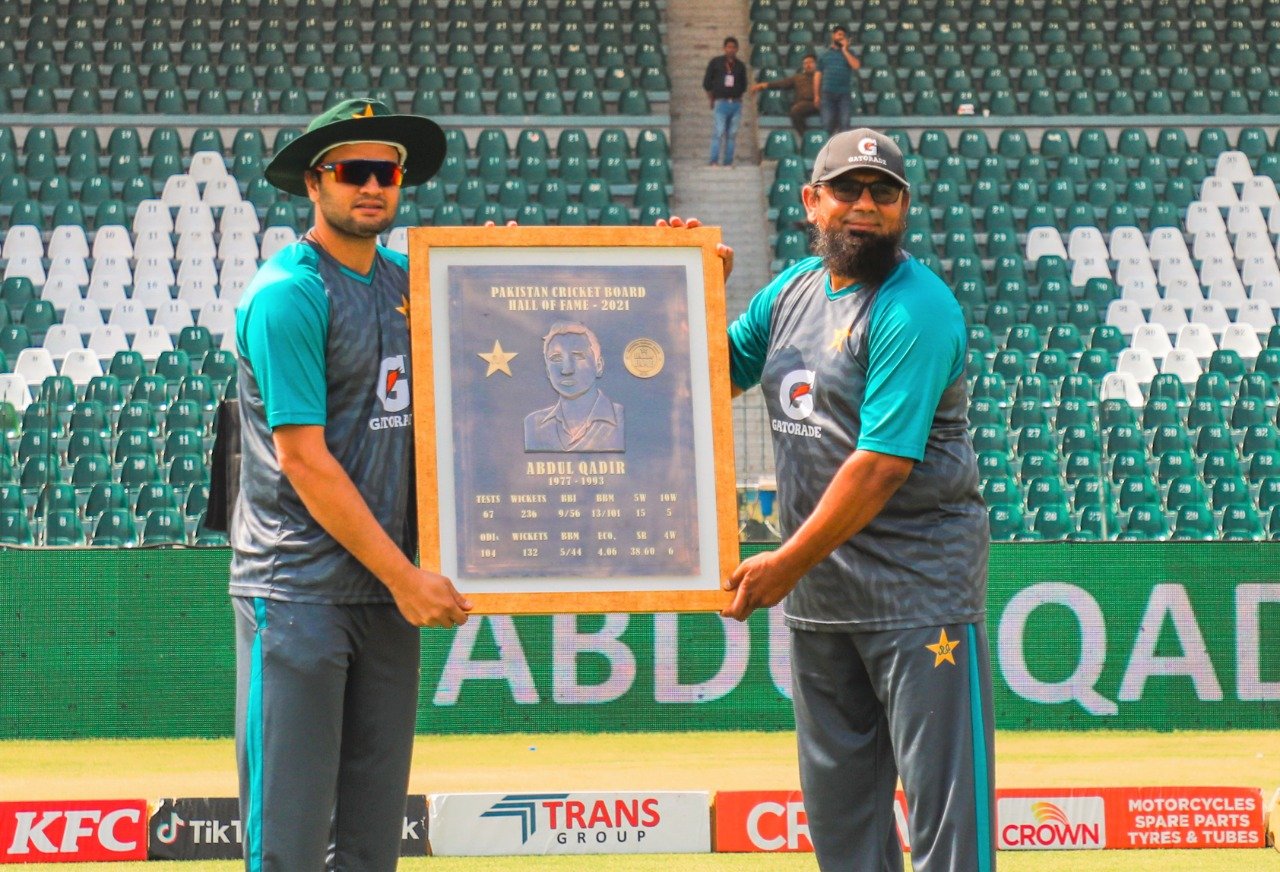 Qadir also worked with South Africa leggie Imran Tahir and a whole host of Pakistan spinners including leg-spin great Mushtaq Ahmed. Qadir had a profound effect on youngsters many of whom modelled their bowling action on his. No one did it better than Mushtaq who remained Pakistan's ace leg-spinner in the 1990s and in fact replaced Qadir in the national team in the early 90s.
Till his last days, Qadir remained actively involved in identifying, nurturing and grooming young talent in the Abdul Qadir Academy at the LCCA Ground Lahore. Qadir's cricketing legacy and contribution to Pakistan cricket can never be forgotten, his son Usman Qadir donned the green national star soon after his passing.
Usman remains determined to follow in his illustrious father's footsteps and bring glory to Pakistan which of course will be the ultimate tribute to the legend!
For his career stats click here