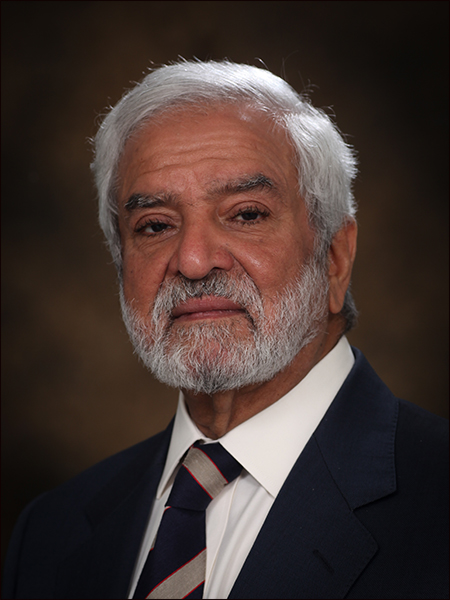 Ehsan Mani (Chairman)
A former club cricketer between 1959 and 1964, Ehsan Mani is a Chartered Accountant by profession. He was appointed as Pakistan Cricket Board's permanent representative at the ICC in 1989 and was on the committees that organised the ICC Cricket World Cups 1996 and 1999. As Chair of the ICC's Finance and Marketing Committee, he was instrumental in commercialising international cricket in 2000 by leading the ICC to sign its first-ever commercial deal worth $550m, which was followed by a second deal in 2006 worth over $1.1bn, in which he played the lead role. In 2002, he was appointed as vice-president of the International Cricket Council and served as ICC President from 2003-2006. On 4 September 2018, he was elected as the 34th Chairman of the PCB.
---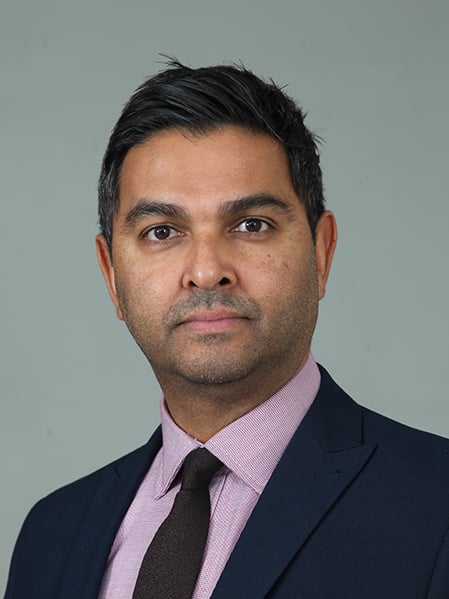 Wasim Khan (Chief Executive Officer)
Wasim Khan is a holder of Masters Degree from the Warwick Business School. In 1995, he became the first British-born Pakistani to be awarded a professional contract when he signed for Warwickshire, and later also played for Sussex and Derbyshire. He ended his six-year first-class career with 58 matches and 2,835 runs. He joined the Cricket Foundation in 2005, and became its Chief Executrive in 2009. In 2006, his autobiography 'Brim Full of Passion' won the Wisden Book of the Year. In 2013, Wasim was awarded MBE for his services to cricket and communities. In 2015, he became Leicestershire CCC's Chief Executive and, in doing so, became the first South Asian CEO in the history of first-class cricket in England. He also sat on the Equality & Human Rights Commission Sports Group, The Prince's Trust Cricket Group and the Board of Sport England. In April 2018, he was appointed chair of the ECB's Men's Domestic Playing Programme Group.
---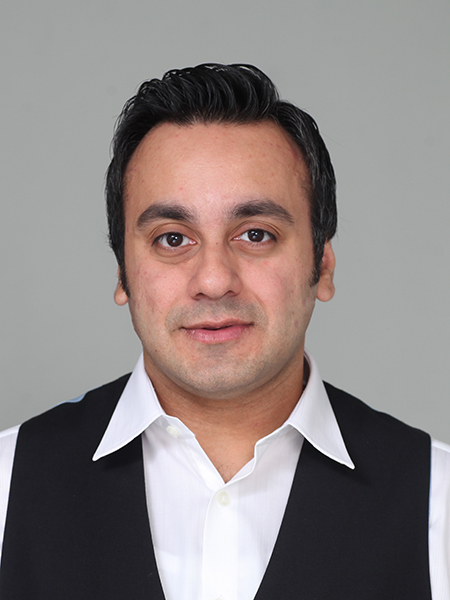 Salman Naseer (COO, Senior Legal Counsel and Company Secretary)
A Bar-at-Law from the prestigious City Law School and Lincoln's Inn, London, Salman Naseer joined PCB in September 2011. Before joining the PCB, as Advocate of the High Courts of Pakistan, he worked as a Law Associate at various renowned law firms in Lahore and also served as Legal Advisor to the National Bank of Pakistan and WAPDA. During his time at the PCB, he has been involved in preparation and drafting of rules, codes, policies and bylaws pertaining to regulation of cricket, conduct of cricketers, employees, coaches and support personnel; conferencing and acting on behalf of players; prosecuting players for violating PCB's Anti-Corruption Code; drafting and vetting of tender documents and commercial contracts including for Media Rights, Franchise Rights, Licensing Rights etc.
---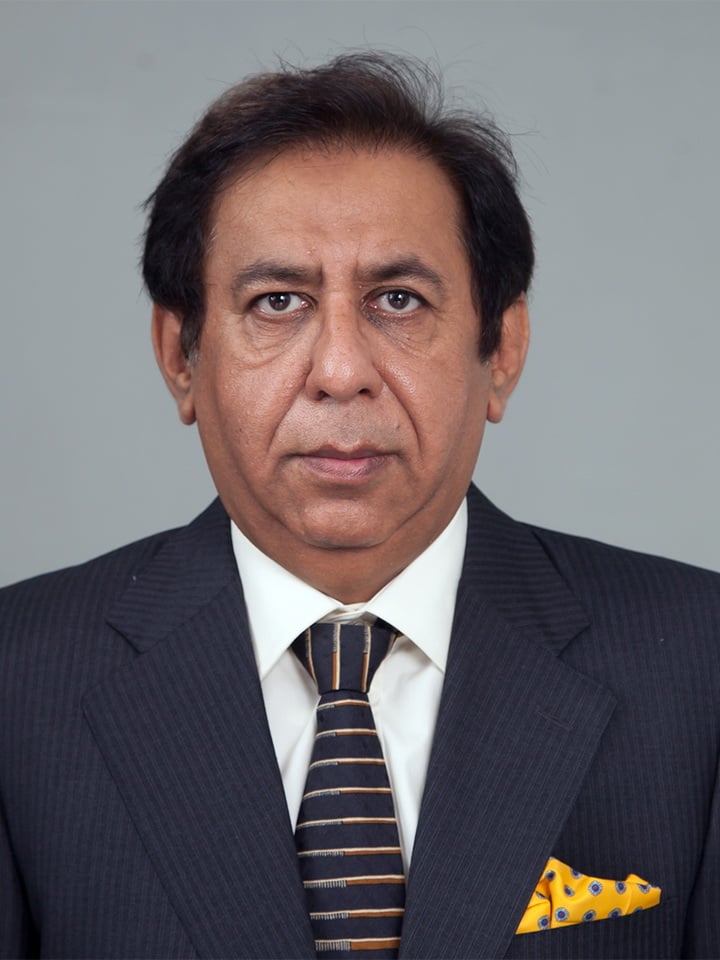 Javed Murtaza (Chief Financial Officer)
With nearly 30 years of work experience, Javed Murtaza is a seasoned finance professional with hands-on experience in all aspects of commercial operations, financial planning and analysis, corporate finance, financial and managerial accounting, internal and external audits, international taxation and ERP implementation. Javed is a fellow member of the Institute of Chartered Accountants in England and Wales, a Certified Public Accountant from Virginia State Board of Accountancy, USA, who also holds Master's degree in Business Administration degree from the USA. He has previously worked for KPMG in Toronto and Singapore, and with Ernst & Young in London. His last assignment was as head of Financial Planning and Analysis of six countries for one of the fortune-five-hundred European multinational companies operating in Pakistan.
---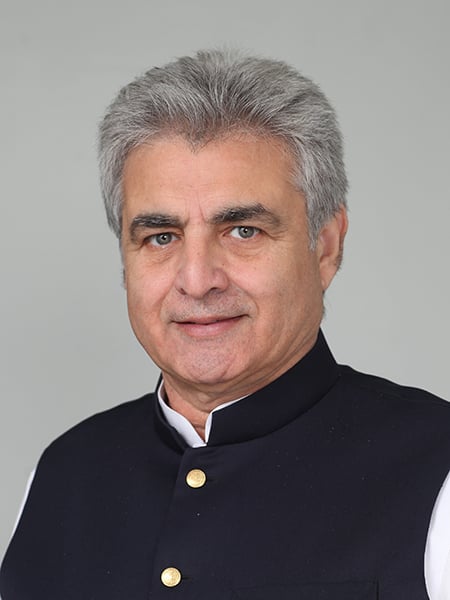 Zakir Khan (Director – International Cricket)
Zakir Khan is a former Pakistan international cricketer who played two Tests and 17 One-Day Internationals from 1984 to 1990, taking five and 16 wickets, respectively. In a 91-match first-class career for Agricultural Development Bank of Pakistan and Peshawar between 1982 and 1992, he took 294 wickets with his fast bowling. He joined the PCB in 1999 as Assistant Secretary, before looking after domestic, international and academies as General Manager – Cricket. He also worked as Administrator Academies and Director –Domestic and International Cricket. He has served as team manager of the Pakistan senior, Pakistan U19 and Pakistan U16 cricket teams on various foreign tours.
---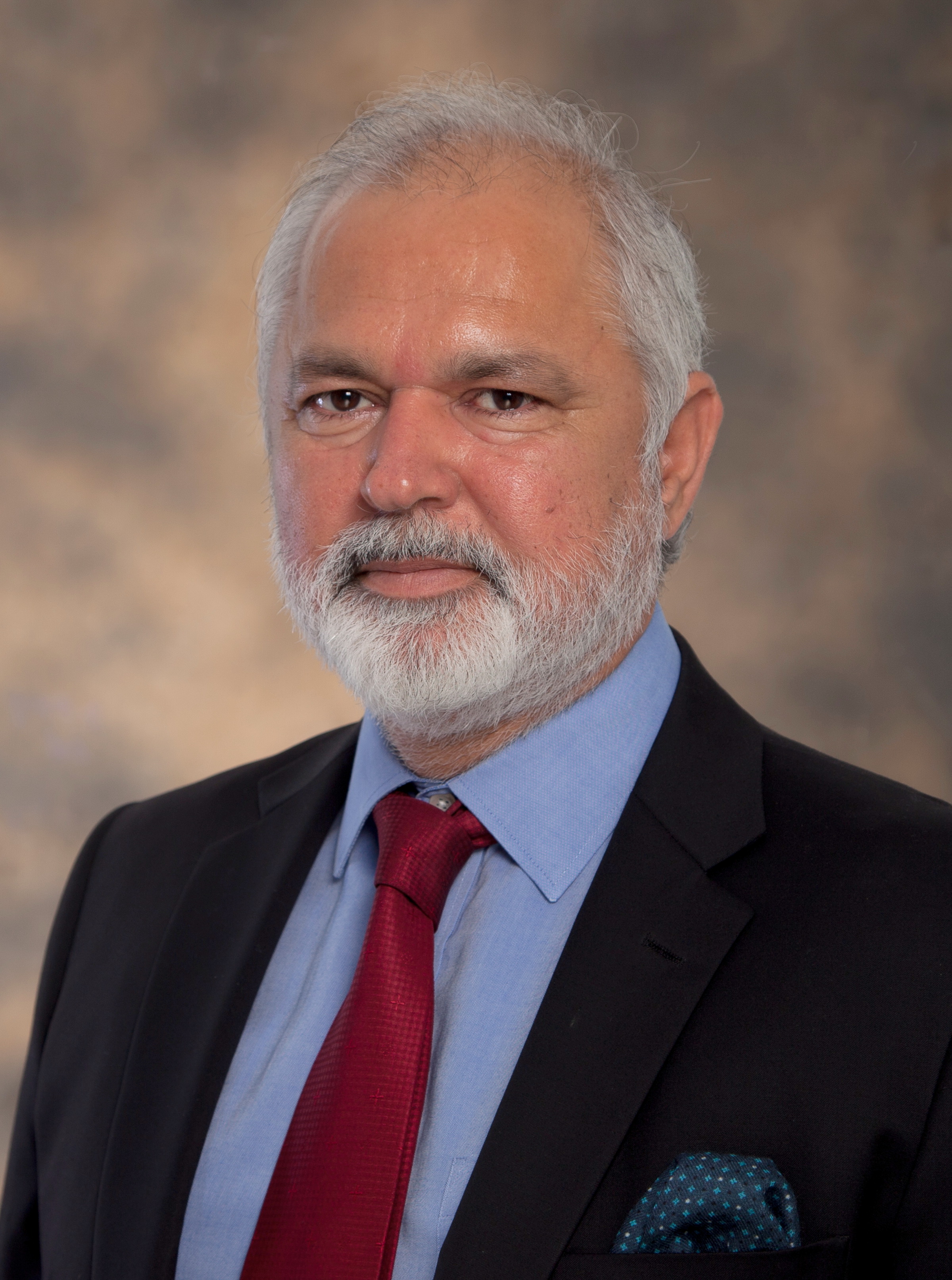 Nadeem Khan (Director – High Performance)
Nadeem Khan is a former international cricketer who played two Tests and as many ODIs in the 1990s. In a first-class career spanning nearly 17 years, the left-arm spinner played 153 matches, taking 534 wickets, and 199 List-A fixtures, taking 143 matches. Prior to his appointment as Director – High Performance, Nadeem served the PCB as Coordinator – Selection Committee, manager – Pakistan U19 squads, and member – PCB Cricket Committee. Nadeem also headed the United Bank Limited sports division. Under his leadership, the UBL men's cricket team reached the final of the 2015-16 Quaid-e-Azam Trophy and won the 2017-18 Inter-Departmental One-Day competition. He is also credited with enhancing the value, profile and reputation of the UBL Sports Complex following aggressive and modern-day high performance training and coaching programmes for the youngsters. As Director – High Performance, Nadeem is responsible for overseeing and providing strategic leadership and direction to the game that identifies, develops and prepares world-class cricketers for the senior Pakistan men's team. This includes the national high performance centre, the international player development programmes, domestic cricket, regional centres of excellence and the coaches and practitioners supporting in the system.
---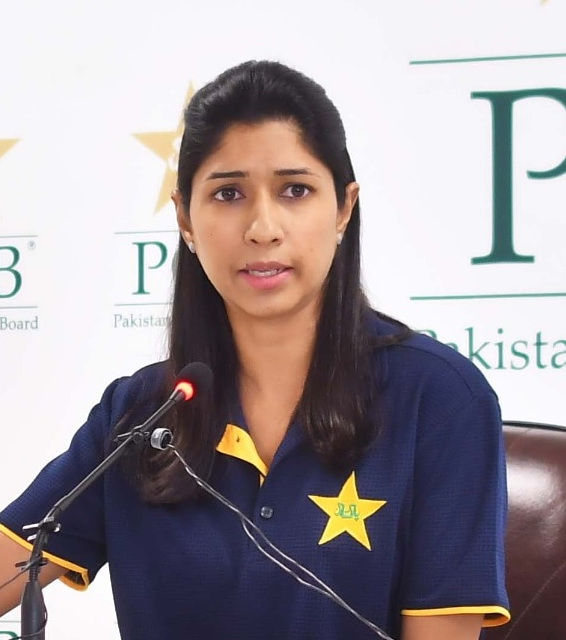 Urooj Mumtaz Khan (Interim Head Women's Cricket/Chief Selector Women Selection Committee)
Urooj Mumtaz Khan is a former Pakistan women's national cricket team captain. She played one Test, 38 ODIs and nine T20Is in a career spanning six years. Urooj, a right-arm leg-break bowler, took two Test wickets, 36 ODI wickets and six T20I wickets. Urooj captained Pakistan in 26 ODIs. Urooj was appointed chief selector of the women's selection committee in March 2019. She is also at present, the interim head of women's cricket. Urooj looks after the selection of both senior and junior squads along with committee members Asmavia Iqbal and Marina Iqbal. The selection committee is also responsible for selecting players for the annual central contracts as well as nationwide trials for high performance programmes in various age-groups. Urooj has also worked as a TV commentator; she is also a practicing dentist.
---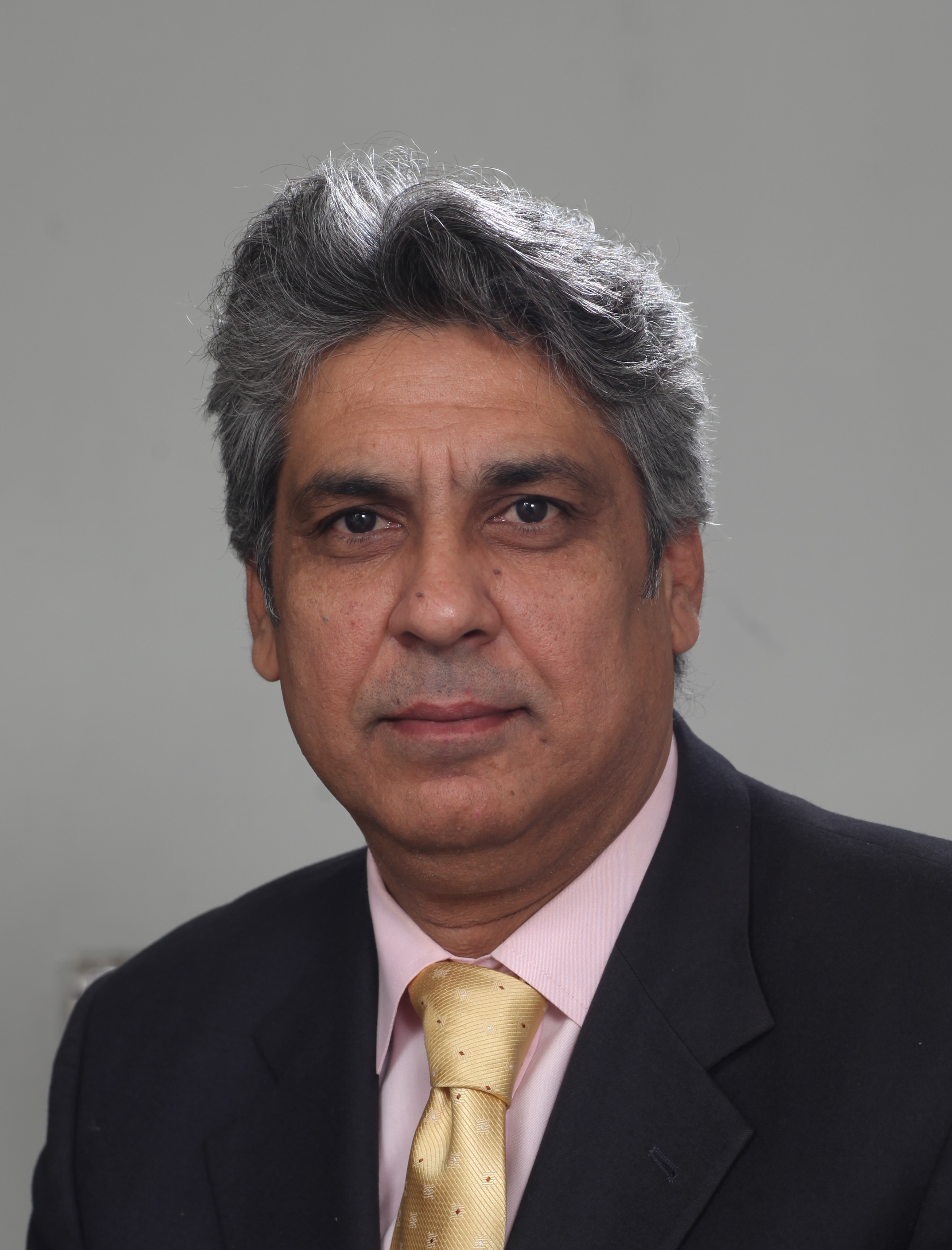 Sami Ul Hasan (Director – Media and Communications)
A former club cricketer in Karachi, Sami Ul Hasan Burney started his career as a journalist and communications expert in 1988 with the Dawn newspaper, before joining the PCB in Lahore as its General Manager – Media in 2002. He headed sport desks of two private TV news channels between 2004 and 2006, before teaming up with the International Cricket Council in Dubai in September 2006. In March 2019, he resigned as ICC's Head of Media and Communications to rejoin the PCB. At the ICC and apart from his communications and media relations responsibilities, he was also involved in the planning and delivery of media operations at three men's ICC Cricket World Cups, three ICC Women's World Cups, six ICC T20 World Cups, four ICC Champions Trophy events, four ICC U19 Cricket World Cups besides a host a regional and qualification tournaments.
---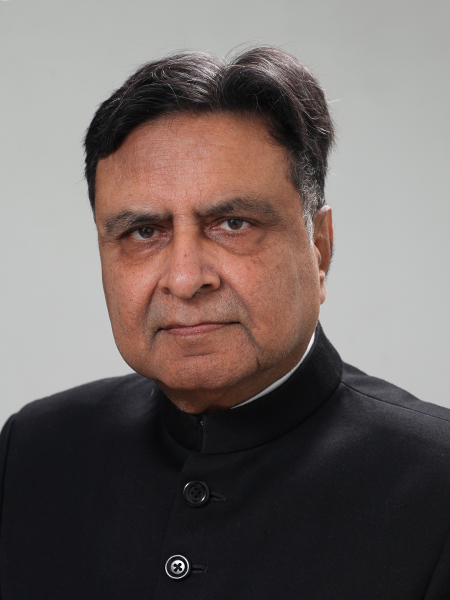 Khayyam Qaiser (Director – Infrastructure and Real Estate)
Khayyam Qaiser, a Civil Engineer with Masters degree in Computer Engineering, started his career in 1976 with NESPAK where he developed and executed Projects and Manpower monitoring computer based software. He then worked in the provincial and federal monitoring teams before serving as Pakistan Ambassador to the UAE in 1999. From 2004 to 2013, he served the Punjab High Department in various roles before moving to Punjab Communications and Work Department. Prior to joining the PCB, he was associated with the EA Consulting in Karachi.
---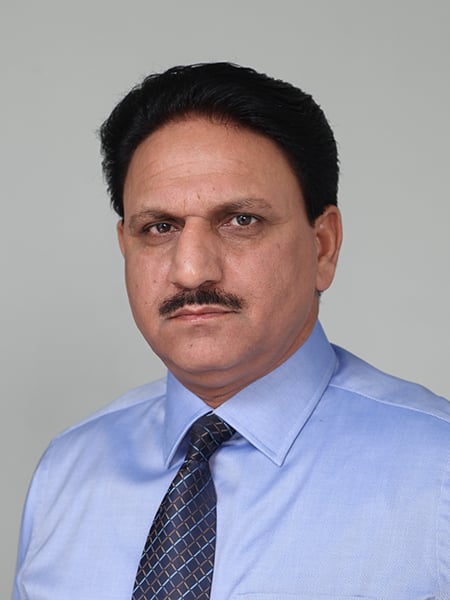 Lt Col (Retd) Asif Mahmood (Director – Security and Anti-Corruption)
A recipient of Taghma-e-Imtiaz (Military), Lt Col Asif Mahmood, Retired served Pakistan Army from 1985 to 2014. He specialises in Intelligence, Human Resource Development, General Administration, while he also earned prestigious and critical postings / appointments during his time in the uniform, including UN Operations in Somalia. He also performed Security, Vigilance and Anti-corruption duties at the National Accountability Bureau (NAB).
---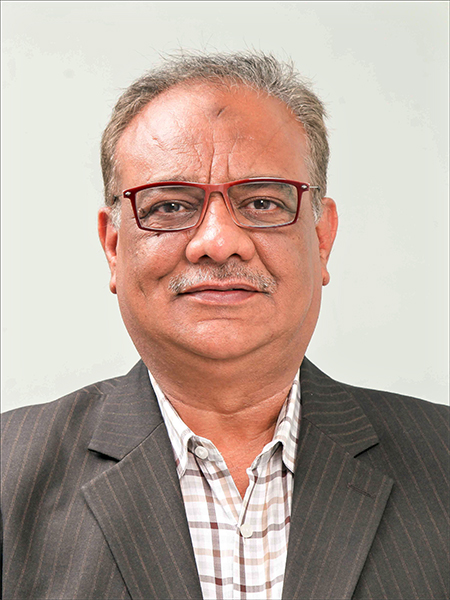 Dr Sohail Saleem (Director –Medical and Sports Sciences)
Dr Sohail Saleem is a graduate from the King Edward Medical University, Lahore, hold a Diplomate in Sports Medicine from the University of New South Wales, Australia, and is a certified team physician from the American College of Sports Medicine and National Sports Medicine Institute, United Kingdom. He joined the PCB in 2000 and has twice been a member of the ICC Medical Advisory Committee, and Asian Cricket Council and Anti-Doping Organisation of Pakistan, and presently is the PCB's Chairman of Medical Advisory Committee. Dr Sohail has worked with Pakistan's various age-group, men's and women's sides as a sports physician.
---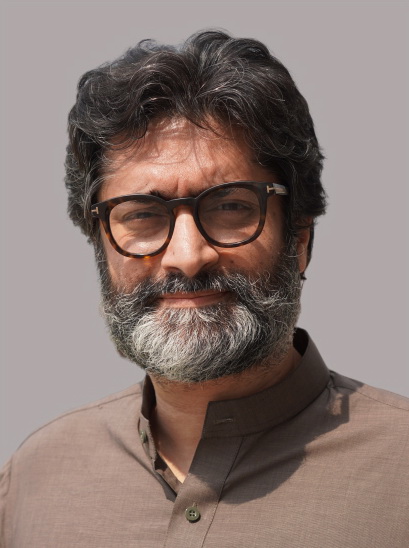 Babar Hamid (Director – Commercial)
Babar Hamid is an MBA from the Lahore University of Management Sciences and has previously worked in senior positions with Islamabad United, Dynamic Marketing Concepts, Infinity Media Pvt Limited, Sign Source Limited, Tetra Pak Pakistan and The Coca-Cola Company.