A cool, frigid evening at the end of March, 2011. The streets of Lahore, Karachi & Islamabad lay deserted, an eerie silence in the air.
Slowly, the masses began to emerge, many clad in green & white. All with the same glazed look in their eyes, pain & disappointment etched across their faces. Pakistan had just been knocked out of the World Cup by bitter arch-rivals India at Mohali. A shattered dream, lying at our feet in a million pieces.
The post-defeat fallout was predictable. Enraged fans burning effigies, accusations of match-fixing, hysterical news anchors savaging the players. This loss would be hard to stomach. The pain was so intense & so deep, it hurt till our very soul.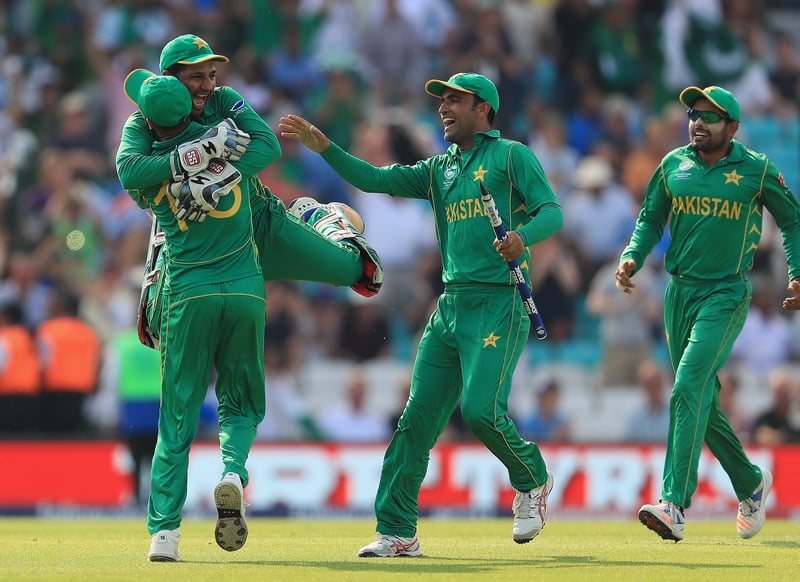 It kept getting worse. Be it the Asia Cup, Champions Trophy or World T20, Pakistan kept getting steamrolled by the Indian juggernaut. There was some brief respite with a series win over an ageing Indian team in late 2012, and Shahid Afridi doing what only Shahid Afridi could, snatching a miraculous last over win in spectacular fashion in the 2014 Asia Cup rematch.
But the Indian hex over Pakistan in ICC tournaments remained in place. Time & again, Pakistan would cave under the pressure of expectation & their own mental frailities. Now at the 2017 edition of the ICC Champions Trophy, the more things changed the more they remained the same, as India unleashed a shellacking on an overawed Pakistan & eased to a crushing 120 run victory in their opening game.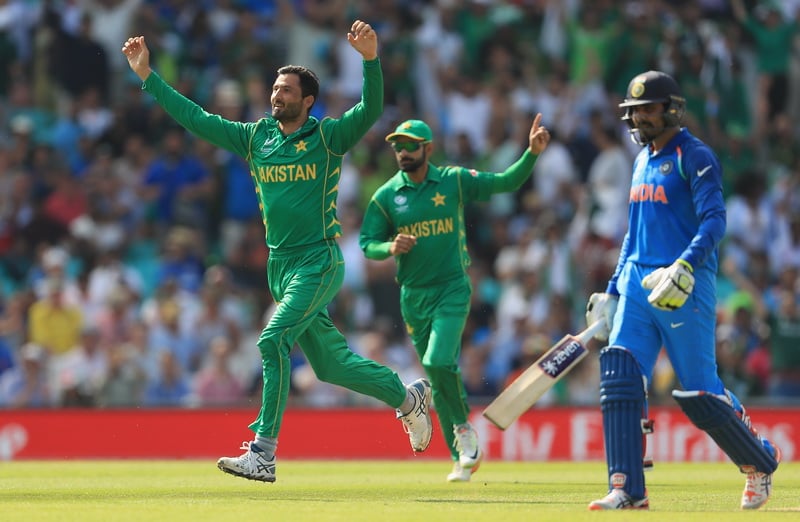 Pakistan regrouped. There were no second chances now. The bowling set the tone in the must-win encounter with South Africa, skittling out the star-studded Protea batting lineup for a paltry 218. The Pakistani batting lineup was given a much needed adrenaline shot up top with debutant Fakhar Zaman caning the South African pacers to all parts. The fickle English weather played spoilsport as the game got called off due to rain, but Pakistan had done enough to claim victory.
Up next, a youthful & combative Sri Lanka. The Pakistan bowling attack, led by young firebrand Hassan Ali made short work of the opposition. A modest target of 236 stood between Pakistan & a semifinal berth, and boy did they have to earn it. The Sri Lankan seamers made full use of the extra bounce in the pitch to leave Pakistan tottering at 162 for 7, with skipper Sarfraz left to do it all.
He had his fortunate moments, as the Sri Lankans grassed two straightforward catches & their chance to win the game. Lady Luck had taken a liking to the men in green, as Sarfraz with some able support from Amir brought it home in a thrilling encounter.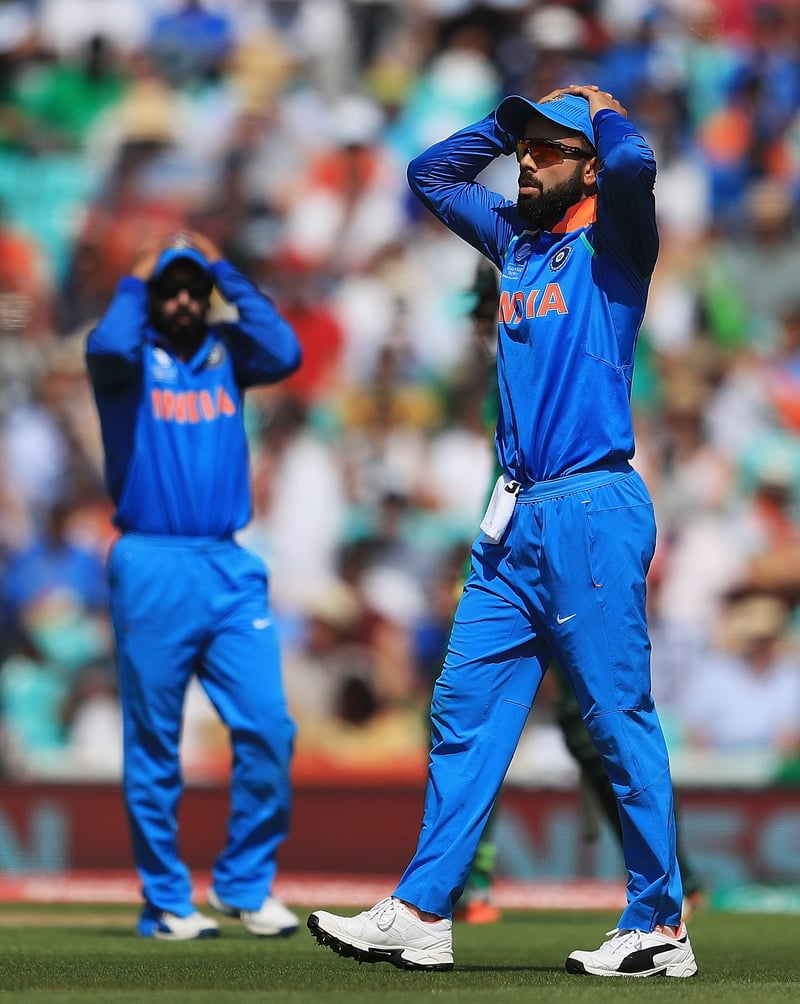 The Pakistan cricket team more than any other thrives on one quality; momentum. When harnessed, it is lightning in a bottle. Momentum transforms them from mere mortals to titans, from also-rans to world beaters, from challengers to contenders.
Tournament hosts & heavy favourites England were up next, an all-conquering side expected to put the over-achieving Pakistanis in their place. Sarfraz's men though, would not be denied their date with destiny. The bowling attack delivered a masterclass, with that man Hassan Ali once again the catalyst with his pace & deception. England stumbled to a pitiful 210, the Pakistan openers then emerged & set the stage for a facile victory with a 118 run stand. Hafeez hooked England talisman Ben Stokes for four & that was it, Pakistan had made it to the final of the 2017 ICC Champions Trophy. Their opponent was decided a day later...India.
That oh so familiar sinking feeling gripped us all once again. Tension, anxiety, nausea, insomnia.
Please, not another heartbreak. Not another Mohali.
It would be too much to bear.
The day of the final arrived. India's superstar captain Virat Kohli won the toss, and chose to bowl. It made perfect sense. With that batting lineup, India could chase anything. Everyone knows the Pakistani batsmen get jittery in the big games. It made perfect sense. Even Sarfraz said had he won the toss, he would have bowled first too. It made perfect sense.
The Indian new ball pair of Kumar & Bumrah started off well, getting the ball to swing at a fair clip. Pakistan's openers Azhar Ali & Fakhar Zaman looked overawed & nervous. Edged & caught! Here we go again, Bumrah's got the ball rolling for India with an early wicket, Zaman has feathered one straight to the keeper...but wait.
It's a no ball.
Lady Luck once again, with a wink & a smile, is with the men in green.
From then onwards, there was no looking back. The Indians looked deflated as Azhar & Fakhar counter-attacked in glorious sunny weather on a perfect batting track. Zaman especially, took heavy toll on the errant spin duo of Ashwin & Jadeja, cutting them to ribbons with some ferocious square drives. A 128 run opening stand saw Pakistan take command of the game, Zaman later on bringing up his maiden ODI century. In the biggest game of his career, against the old enemy. A star had been born.
Babar Azam, Mohammad Hafeez & Imad Wasim all added to India's misery as Pakistan amassed a colossal score of 338. Hafeez in particular was iresistible, smashing the hapless Indians to all parts for a rapid unbeaten 57 off 37 deliveries.
Over to the bowling now. India's opening pair of Rohit Sharma & Shikhar Dhawan were in red hot form & had made a truckload of runs already. Virat Kohli himself had only been dismissed once the entire tournament. If any team in the world could chase this target, it was India.
And then there was Mohammad Amir.
Swing, pace, accuracy, hostility. Amir was breathing fire & bowling like the wind. Leg before, caught point, caught behind. Sharma, Kohli, Dhawan. 6 overs, 16 runs, 3 wickets. India 33 for 3. India's finest, their pride & joy, blown away in minutes, a blitzkrieg worthy of the occasion, the roar of the Pakistani faithful in the stands echoed from London to Lahore.
These were no cornered tigers, with backs against the wall & no other choice but to hit back. These were crouching tigers, ready to pounce upon their hapless prey.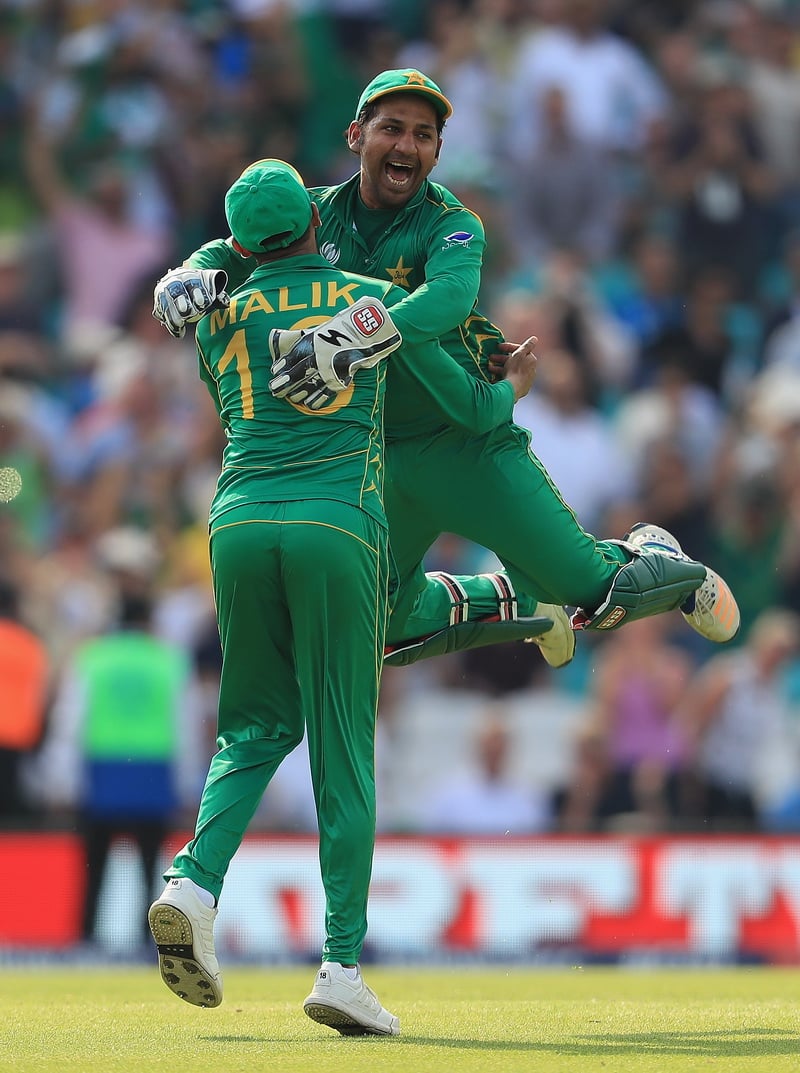 The annihilation was soon complete. Legspin prodigy Shadab Khan combined with Man of the Tournament Hassan Ali & Junaid Khan to pick apart the rest of the Indian batting lineup, with India's hard-hitting all-rounder Hardik Pandya providing some brief, futile resistance. The last Indian wicket fittingly went to Hassan Ali, skipper Sarfraz taking the final catch to seal a thumping 180 run victory.
An agonizing wait of 25 long years had come to an end. Joy unconfined as celebrations erupted all over Pakistan & around the globe, in any corner where the Pakistani diaspora may be.
The wounds of Mohali had finally begin to heal.
Pakistan had conquered its Everest, and now there would be no looking back.
---
Disclaimer: The views and opinions expressed in blogs are those of the authors and do not necessarily reflect the official policy or position of the Pakistan Cricket Board (PCB)