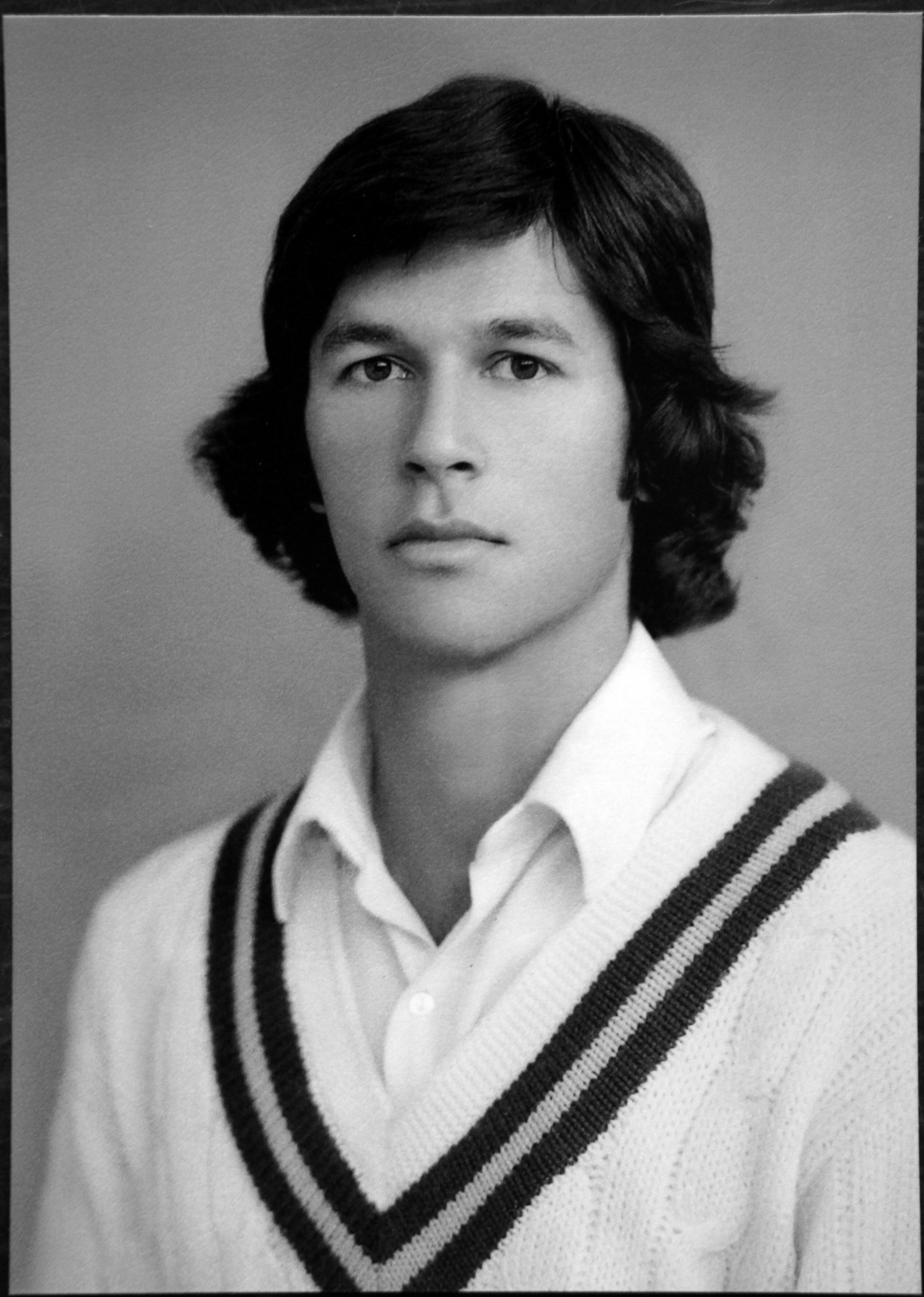 A charismatic individual, Imran Khan Niazi, was one of the best all-rounders of his generation along with Ian Botham of England, Richard Hadlee of New Zealand and Kapil Dev of India.
As a right-arm fast bowler and a right-handed batsman, Imran ruled the roost for as long as he played for Pakistan - from 1971, when he made his Test debut against England at Edgbaston, to 1992, when he lifted the ICC Cricket World Cup in front of nearly 89,000 fans at the MCG.
Baqa Jilani and Jehangir Khan, his maternal uncles, had already played a Test each for India before Pakistan came on the world map. Two of his first cousins, Javed Burki and Majid Khan, the son of Jehangir Khan, also had the distinction of playing Tests for Pakistan.
A Burki Pathan from his mother's side and a Niazi form his father's stock, Imran made his first-class debut in 1970 before being picked for the 1971 tour to England while still at the prestigious Aitchison College in Lahore.
His Test debut at Edgbaston in the first Test of the series was insignificant for the fact that he was unable to take any wicket having opened the bowling with Asif Masood. It was a drawn Test in which Zaheer Abbas made a glorious 274 and both Mushtaq Mohammad and Asif Iqbal scored a hundred each.
That was not to deter Imran, having joined Royal Worcester Grammar School and later Kebble College Oxford, as he honed his skills while playing for Worcestershire, his University and for Sussex, where he developed into a genuine product under the tutelage of England fast bowler John Snow who remodeled his run-up and action.
From his Test debut to 1976, he played off and on for his country because of his studies at Oxford where he took up philosophy, economics and politics.
What launched him into stardom was, in fact, Pakistan's 1976-77 tour of Australia and the West Indies.
In the Sydney Test of that 1976-77 tour, he pulverised Australian batsmen with his pace and venom to grab 12 wickets in the match and win a Test in Australia for the first time Down Under. He followed in the same vein in the Caribbean to take 25 wickets in the series.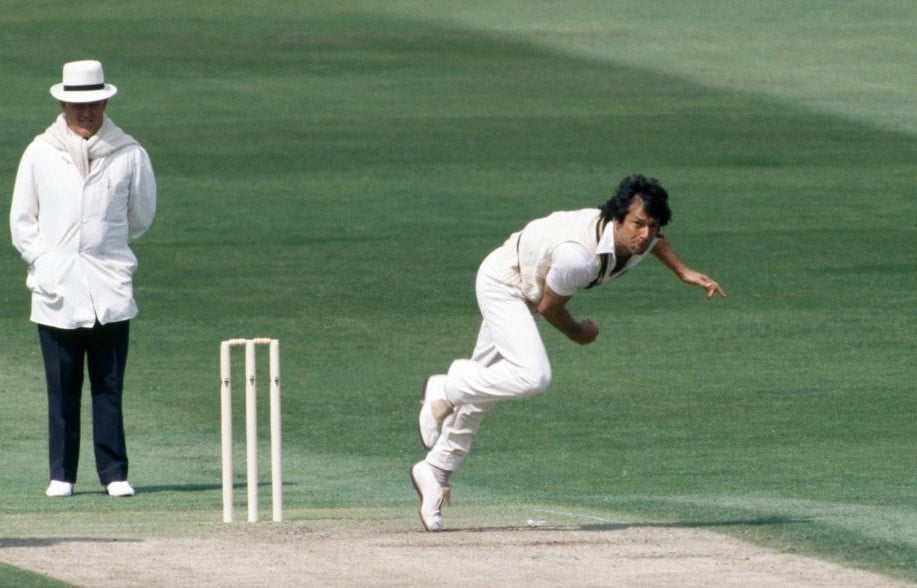 His 40 wickets in a six-Test home series against India in 1982 also took its toll as he was unable to bowl for a couple of years with a stress fracture of the shin bone, losing precious years. He made a bowling comeback in 1985 and, while playing for New South Wales, he joined Pakistan to play in the World Championship of Cricket at the MCG in celebration of 150 years of Victoria State.
The year 1982 proved to be Imran's most successful year as he picked up 62 wickets at 13.29 per wicket and scored 393 runs at an average of 49.12 in nine Tests. He also grabbed 42 wickets and took 248 runs in 1977, took 33 wickets and scored 163 runs in 1986, took 29 wickets and scored 515 runs in 1987, and took 30 wickets and scored 351 runs in 1980.
In the January 1983 Test against India in Faisalabad, Imran scored 117 and took six for 98 and five for 82 to become only the third all-rounder after Alan Davidson and Ian Botham to score a century and take 10 wickets in a match. In November 2014, Bangladesh's Shakib Al Hasan joined the select group when he scored 143 and recorded figures of five for 80 and five for 44 against Zimbabwe in Khulna.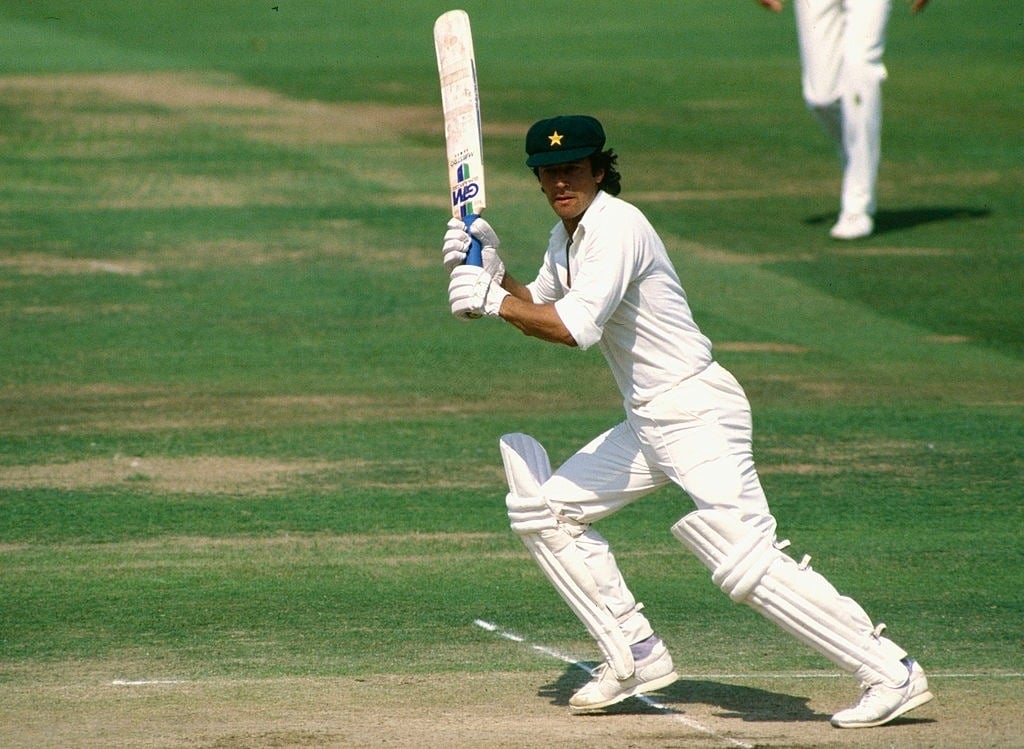 Imran led Pakistan to their first wins in India and England in 1986-87 and 1987, respectively, but retired from international cricket following Pakistan's defeat in the semi-final of the 1987 World Cup semi-final. However, on the request of the then President of Pakistan, Imran came out of retirement and captained Pakistan on the 1987-88 tour of the West Indies.
One of the most fiercely contested series in the Caribbean of all time ended in a 1-1 draw but Imran returned home to push for the appointment of third country umpires in Test cricket. As he often got things done his way, England's John Hampshire and John Holder umpired in the drawn four-Test series between Pakistan and India in 1989-90.
Wisden Cricketer of the year in 1983, Imran played in 88 Tests and 175 ODI's, and led Pakistan in 48 Tests, winning 14, losing eight and drawing 26 matches.
For his career stats click here