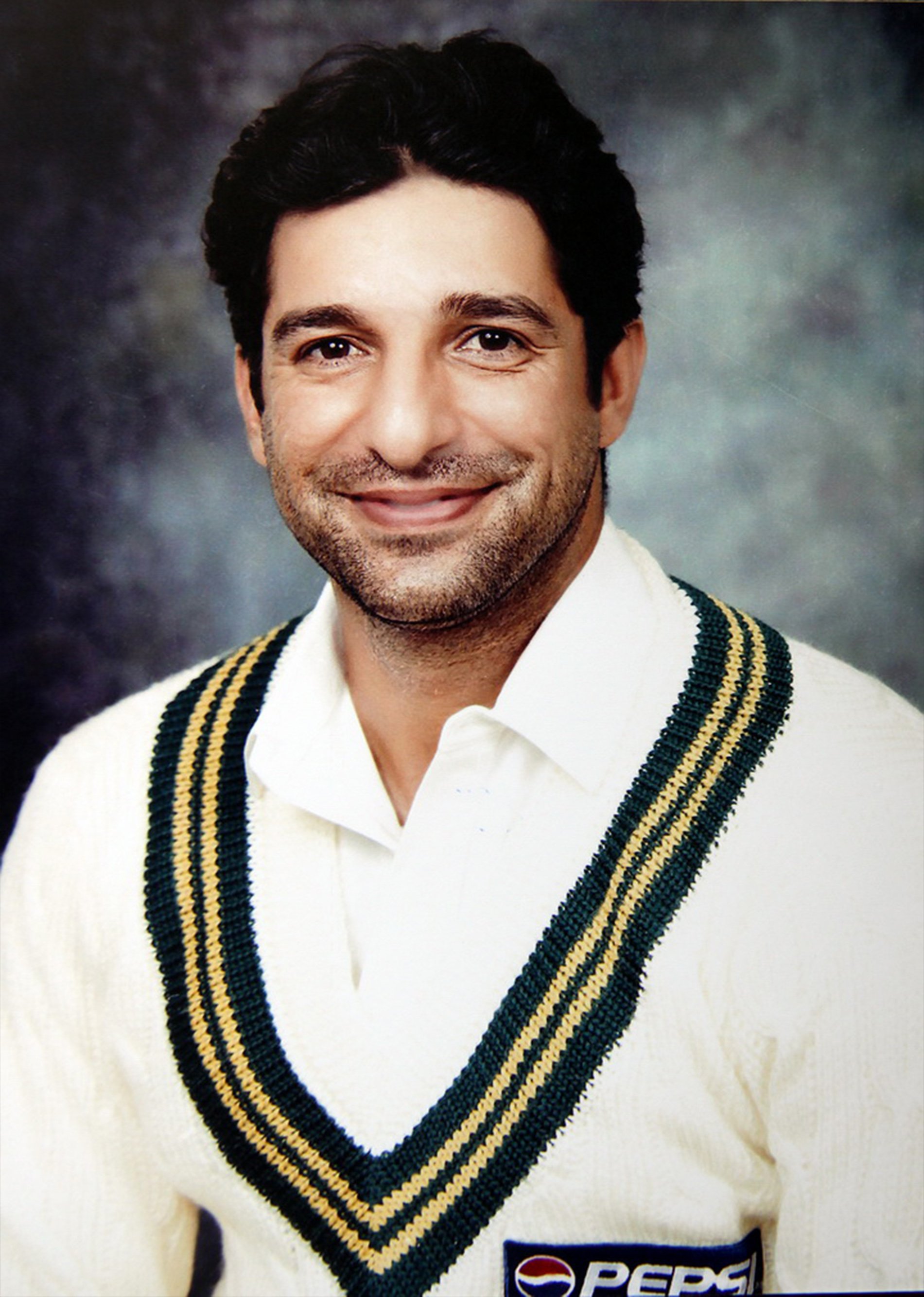 Wasim Akram is undoubtedly the best left-arm fast bowler the game has seen to date. His 414 Test and 502 ODI wickets are proof of him being the most fearsome fast bowler of his generation, while his 2,898 Test and 3,717 ODI runs bracket him with a select group of the finest all-rounders who have graced this great game.
Wasim gained entry into international cricket after grabbing nine wickets in a tour match in Rawalpindi against New Zealand in 1984, his only first-class match before he was picked for the 1984-85 tour of New Zealand on the insistence of captain Javed Miandad.
After taking two for 105 on his debut in Auckland, Wasim grabbed the first of his five 10-wicket hauls in a Test when he recorded figures of five for 56 and five for 72 in Dunedin.
Wasim announced his arrival to the Australia cricket fans when in an ODI at the Melbourne Cricket Ground, he took five for 21 against Allan Border's side in the World Championship of Cricket, organised to celebrate 150 years of Victoria state.
With the passing years, he became one of the most dreaded fast bowlers, who could excel in all conditions. His swinging-yorkers, well-directed bouncers and unpredictable change of pace accounted for many a great batsman of his time.
With an economical run-up, he could generate fearsome pace to demolish the best. Having gained experience under the tutelage of Javed and later under Imran Khan, who groomed him and taught him the tricks of the trade, Wasim became one of the finest cricketers of his time, developing into an all-rounder.
As a captain he modelled himself on Imran Khan and led his country with great amount of success. He was as confrontational as his predecessor Miandad, yet commanded a huge amount of respect from his team-mates for his ability as an all-rounder and as a captain.
On the eve of the New Zealand tour in 1993-94, he stepped down from captaincy. He later joined the side in New Zealand and produced the performance of his career when he finished with 25 wickets in three Tests, including a career-best seven for 119 at the Basin Reserve.
Wasim also picked up 21 wickets on the 1992 tour of England, while he grabbed as many wickets in the 1990-91 home series against the West Indies. He also saved his best for India, against whom he claimed 13 wickets in the 1986-87 series, 18 wickets in the 1989-90 series and 14 wickets in the 1998-99 series.
Overall, Wasim took 79 wickets against the West Indies, 63 wickets against Sri Lanka, 60 wickets against New Zealand, 57 wickets against England, 50 wickets against Australia, 47 wickets against Zimbabwe, 45 wickets against India and 13 wickets against South Africa.
The 1989-90 tour of Australia was one of Wasim's finest and saw the real genius in him.
In the first Test of the series at the Melbourne Cricket Ground, he grabbed six for 62 and five for 98 but failed to stop Australia winning by 92 runs. He then followed up with five for 100 with the ball and 123 with the bat in Adelaide to help Pakistan save the Test. At the Adelaide Oval, Wasim had joined Imran Khan (136) with Pakistan reeling at 90 for five and just six ahead of the home side. Together with Imran, Wasim added 191 runs for the sixth wicket against Merve Hughes, Gregory Campbell, Carl Rackemann, Peter Taylor and Allan Border.
His major success as a captain was on the tour of England in 1996 where he achieved a 2-0 win in the three-match series and a clean sweep in a three-match Test series at home against Courtney Walsh's West Indies team in 1997-98.
His contribution both with bat and ball in the 1992 World Cup in New Zealand and Australia launched his country into the final against England and his two unforgettable deliveries to Alan Lamb and Chris Lewis ended any hopes that Graham Gooch's team had of chasing the target set by Pakistan.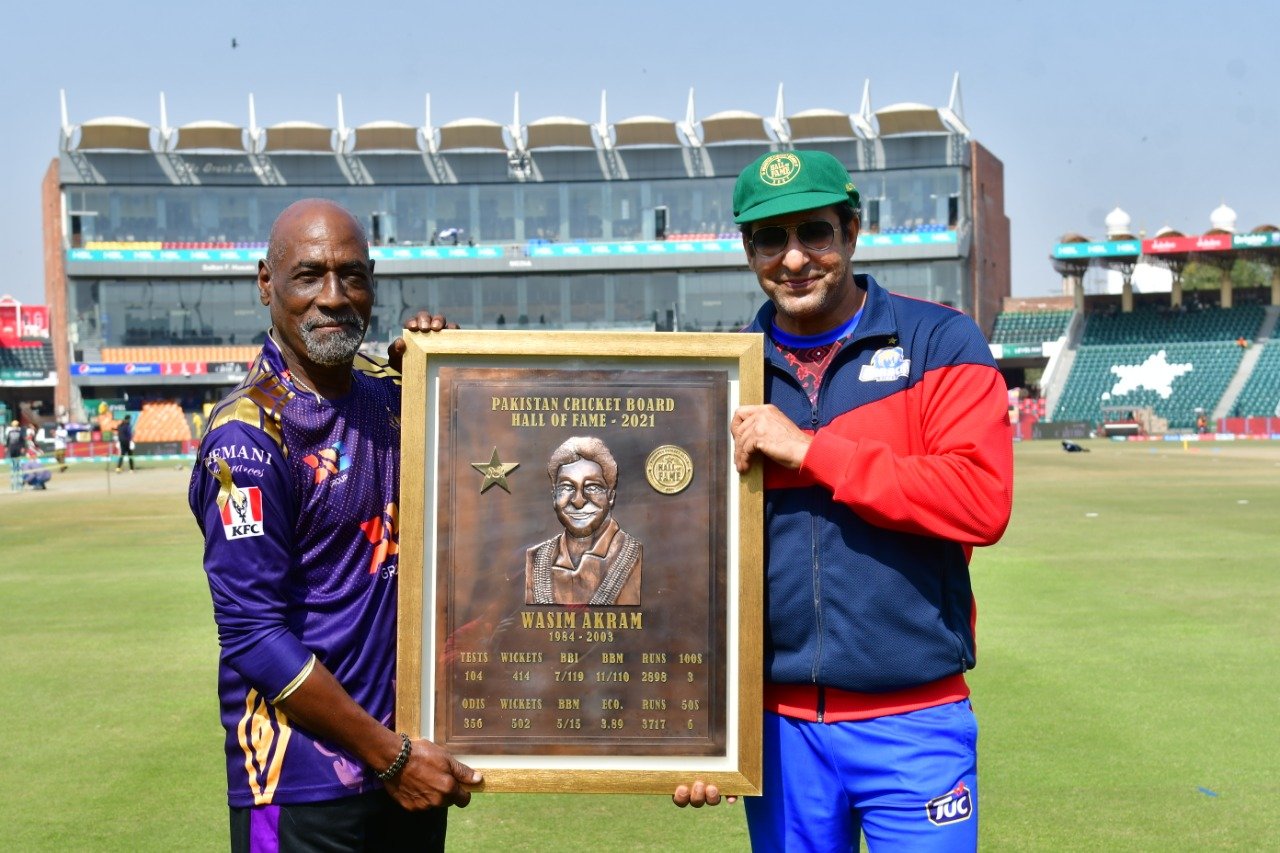 Wasim made three Test centuries, the highest being 257 not out against Zimbabwe in Sheikhupura in 1996-97, when he figured in a record stand of 313 for the ninth wicket with Saqlain Mushtaq. Two hat-tricks each in Tests and ODIs put him in a different league and as the best fast bowler of his generation.
He was the captain when Pakistan won the Asian Test Championship that included a 46 runs victory over India in Kolkata. He was also the Pakistan captain for the ICC Cricket World Cup 1996 but withdrew minutes before the quarter-final against India due to a side strain, before he inspired his side to the final of the 1999 World Cup where it lost to Australia.
In limited overs cricket, Wasim took 92 wickets against Sri Lanka, 89 wickets against the Windies, 67 wickets against Australia, 64 wickets against New Zealand, 60 against India, 35 against South Africa and 33 against Zimbabwe.
He was signed by Lancashire in 1987 and captained his adopted county in 1998 after taking 16 wickets in a Test series in England, leading them with dignity, success and honour.
On his exit from the game, he has become a regular feature as a commentator on various television channels.
For his career stats click here