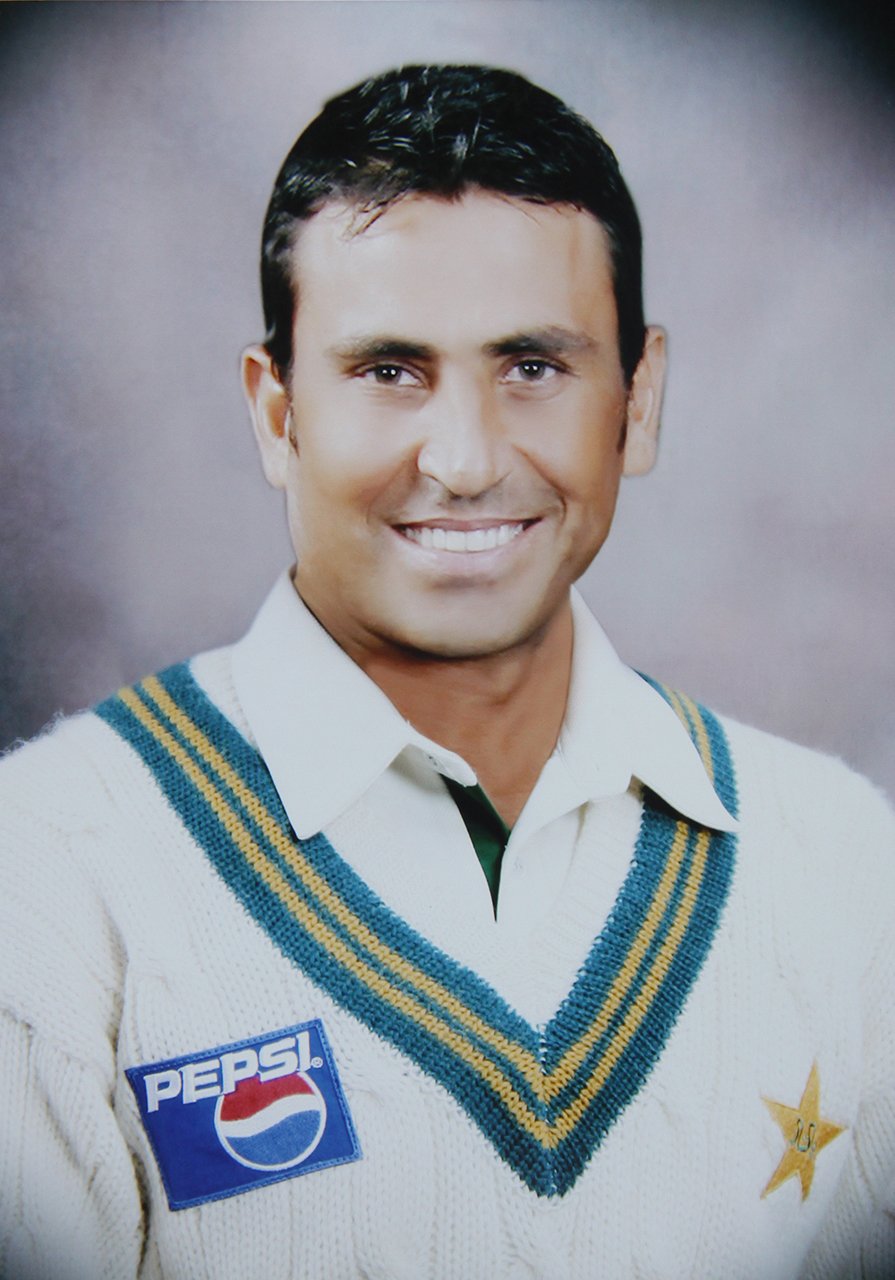 Some players leave an indelible mark in the world of sports either through the numbers they produce or by sheer grit and fortitude they bring to the field. Younis Khan's illustrious 19-year-long career beautifully married the two.
How else could one describe that superlative 267 in Bangalore in 2005 on which Pakistan rode to a series levelling victory or his magnificent 218 at The Oval in 2016 - after a string of low scores – that helped Pakistan draw a Test series on the British Isles after 15 years?
A modern-day great, Younis' legendary career was defined by his exemplary discipline, undying determination and ability to rise from adversity. He is the only Pakistani player in the 14-member 10,000 Test runs club, has the most centuries for a Pakistan batter (34) and retired with a terrific average of 52.05.
His presence infused calm and stability in the batting order, something underscored by the fact that he is the only batter in the world to post 4,000 or more runs at number three and four. He also holds the distinction of being one of the two batters to average above 46 in all four innings and his five centuries in the fourth innings are the most for any batter.
His class was not limited to a geographical territory as he amassed runs on rank turners in Asia and seam-conducive pitches in SENA countries while chewing a gum and his face brimming with a smile. Eleven countries hosted Test cricket during his international career and Younis went on to score at least one century in all of them.
Consistency was another hallmark of his career as out of the 67 times Younis crossed the 50-run mark in Test cricket, he went on to score a century 34 times.
While his batting prowess inspired a generation of cricketers in Pakistan, it also left a mark on cricketers around the world. Legendary South African batter AB de Villiers made no secret of learning the art of sweeping – one of the strongest suit of his batting - by observing him.
He was a master of sweeping the ball, especially in the fourth innings when pitches usually around the world subject to wear and tear, offer the spinners spitting turn and invariable bounce. So, it was befitting in many ways that he reached the 10,000-run mark in Test cricket when he swept West Indian off-spinner Roston Chase on the third day of the Kingston Test in 2017 on what was Younis' last Test series.
He was also a reliable fielder and his bucket like hands grabbed catches in the slip cordon regardless the nature of the pitches. He took 139 catches in Tests, 135 in ODIs and 12 in T20Is.
Born in Mardan, Younis moved to Karachi – one of the major cricketing centres of the country – early in his life and developed into a cricketer at Malir Gymkhana, one of the well-respected cricket clubs in the metropolitan.
After his bat oozed runs in consecutive first-class seasons, Younis, in 2000, announced his arrival in Test cricket with a fighting 107 – the only century by a Pakistani in that match – in the second innings on his debut at Rawalpindi against Sri Lanka with his side under a 171-run trail. Though Pakistan came out on the wrong side in that closely-fought match, it brought a brilliant batting talent in spotlight.
Younis never shied away from leading from front and often came across eager to put himself in the line of fire. His famous 313 – his highest Test score – came when he walked out to bat himself at the National Stadium with the shadows becoming longer and longer as the sun sank in the Arabian Sea, when he could have protected his wicket and sent a nightwatchman after Sri Lanka had posted a mammoth 644 for seven.
Despite a brief captaincy career, Younis made it memorable by leading his country to a world title after 17 years when he lifted the ICC Men's T20 World Cup in front of the iconic Lord's pavilion in 2009 just weeks after an attack on the Sri Lankan side in Lahore had put closed the doors of international cricket in Pakistan. It instilled the belief and confidence in the country that the current and future generations of cricketers will continue to build on the rich legacy no matter what.
He captained Pakistan in nine Tests, 21 ODIs and eight T20Is.
Younis also produced some stellar knocks in One-Day Internationals before he retired from the format after the 2015 edition of the ICC Men's Cricket World Cup. He made seven centuries and 48 half-centuries, amassing 7,249 runs at an average of 31.24 in a 265-match career that spanned 2000-2015.
One of the most iconic innings in coloured clothing he played was in Dhaka when at the back of two ducks on the bounce, he produced a scintillating century in the final against India in the 2008 tri-series final – that also included hosts Bangladesh – to win Pakistan the trophy.
He played 25 T20Is and scored 442 runs at a strike rate of over 121 and scored two half-centuries against Sri Lanka.
After his retirement, Younis had a brief stint as a batting coach with the national men's team in 2020-21.
For his career stats click here