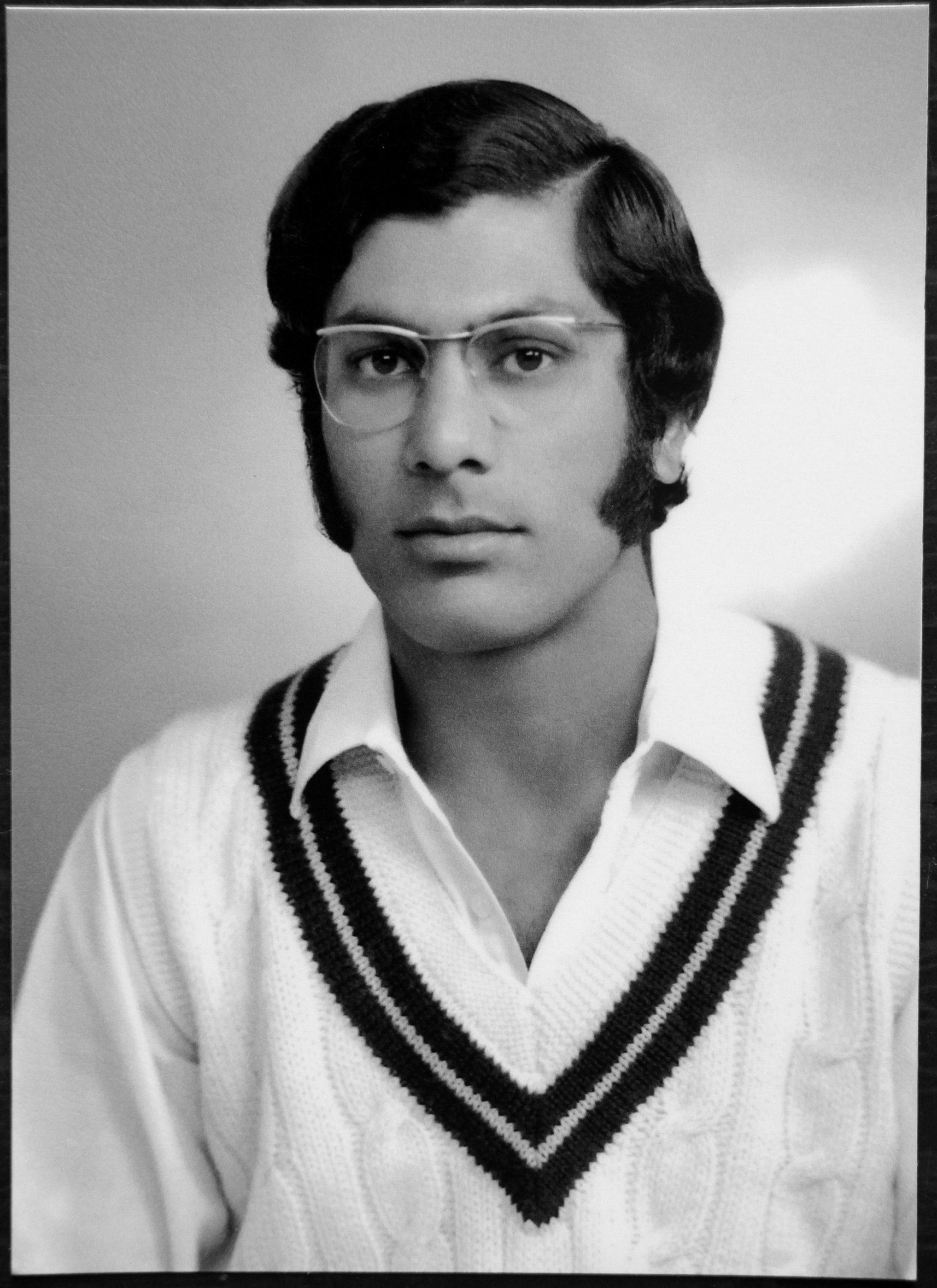 4 June 1971. Edgbaston Stadium, Birmingham. A lean and bespectacled youngster started his journey towards becoming one of the greatest batsmen the game has ever seen.
That day, Zaheer Abbas hit a monumental 274 to herald his arrival at the international stage. In only his second Test, and in the alien and difficult conditions of England, Zaheer batted with aplomb and alluded to what will come from him in the future. Such was his confidence and command that it looked like he had been playing in England for years. During that knock he became the first batsman to complete 1,000 runs in a county season – fastest in 21 years.
Three years later, he knocked another double hundred. This time at The Oval in London, 240, to be precise. As legendary cricketer turned commentator the late Richie Benaud described: "Rocking over the backfoot, splendid strokes, beautiful footwork ... he is a treat to watch."
Those two innings epitomised Zaheer's affinity to English pitches as he earned the status of a "great" in county cricket, plundering runs at will. He became a cult hero for Gloucestershire county in a career spanning from 1972-1984. From Wally Hammond to Tom Graveney to Zaheer, Gloucestershire boasted of class at batting crease.
He achieved the rare feat of scoring a double hundred and a hundred in the same match on four occasions and all were unconquered, not outs.
A former county team-mate Alastair Hignell termed himself lucky to have seen the master from 22 years, standing mesmerised at the non-striker's end.
When Zaheer was at the crease, the whole thing looked ridiculously simple. Upright and elegant, he was equally at ease off front foot or back, but such were his reflexes that he quite often switched from one to the other mid-shot. Stylish and graceful, he never seemed to hurry a stroke or offer a false one. At the top of a back-lift with more twirls than a cheerleader's baton he seemed to pause for a fraction of a second before bringing the bat crashing down at the last moment to send the ball scorching away to the boundary.
Despite the spectacles, he had the eyesight of an eagle. He also had the wrists of a squash player. It may have looked effortless, fluent and rhythmic, and all the other adjectives that were showered on Z's batting, but when Zaheer hit a ball, it stayed hit. And such was his feel for a gap that it rarely went straight to a fielder."
Amassing runs in county cricket as well as at international level, Zaheer became the first and hitherto the only Asian to complete 100 centuries in first class cricket. That milestone was reached against arch-rivals India in the Lahore Test in December, 1982.
Zaheer was class personified. He exuded elegance, mastery, free-flowing approach, wrist power and brilliant stroke play. His presence at the crease would hypnotise the bowlers, as well as the fans in the stand and viewers on television.
Famous as Zed amongst his team-mates and fans, he was a voracious run scorer His cover driving off the front foot, and the back, was a real joy to behold. He was a stroke player by nature, a trait which he would never curb albeit on any type of wicket and against any bowling attack. Such was his concentration level that he could bat for longer periods of time.
Just like his two sojourns to England in the early part of his career, Zaheer had two defining series against arch-rivals India. When the bilateral India-Pakistan series was revived in 1978, Zaheer knocked 176 and 96 in the Faisalabad Test followed by 235 not out in Lahore.
Four years later, India had to bear the brunt of Zaheer in full flow. He became the first batsman to notch up a hat-trick of centuries in one-day internationals. That was spiced up with another double century in Lahore -- his 100th first-class century.
'Zaheer Ab-bas karo' (stop it Zaheer Abbas) became a famous shout from the Indian players in the field when the 'batting machine' was punishing them for hours. Indian great Sunil Gavaskar said he learnt a lot from his Pakistani counterpart.
"When you see him bat, even if you are off the field, you enjoy watching him bat, although it was at your team's expense. But the elegance and the class of the man also make you try to learn from it. He was never happy with a fifty or hundred, he wanted to score a double."
In his post-retirement achievement, Zaheer also served as match referee, team manager and batting coach. He was also the last president of the ICC from 2015 to 2016 before the post was abolished. For his colossal services to the game Zaheer was inducted in the ICC Hall of Fame in August 2020.
For his career stats click here