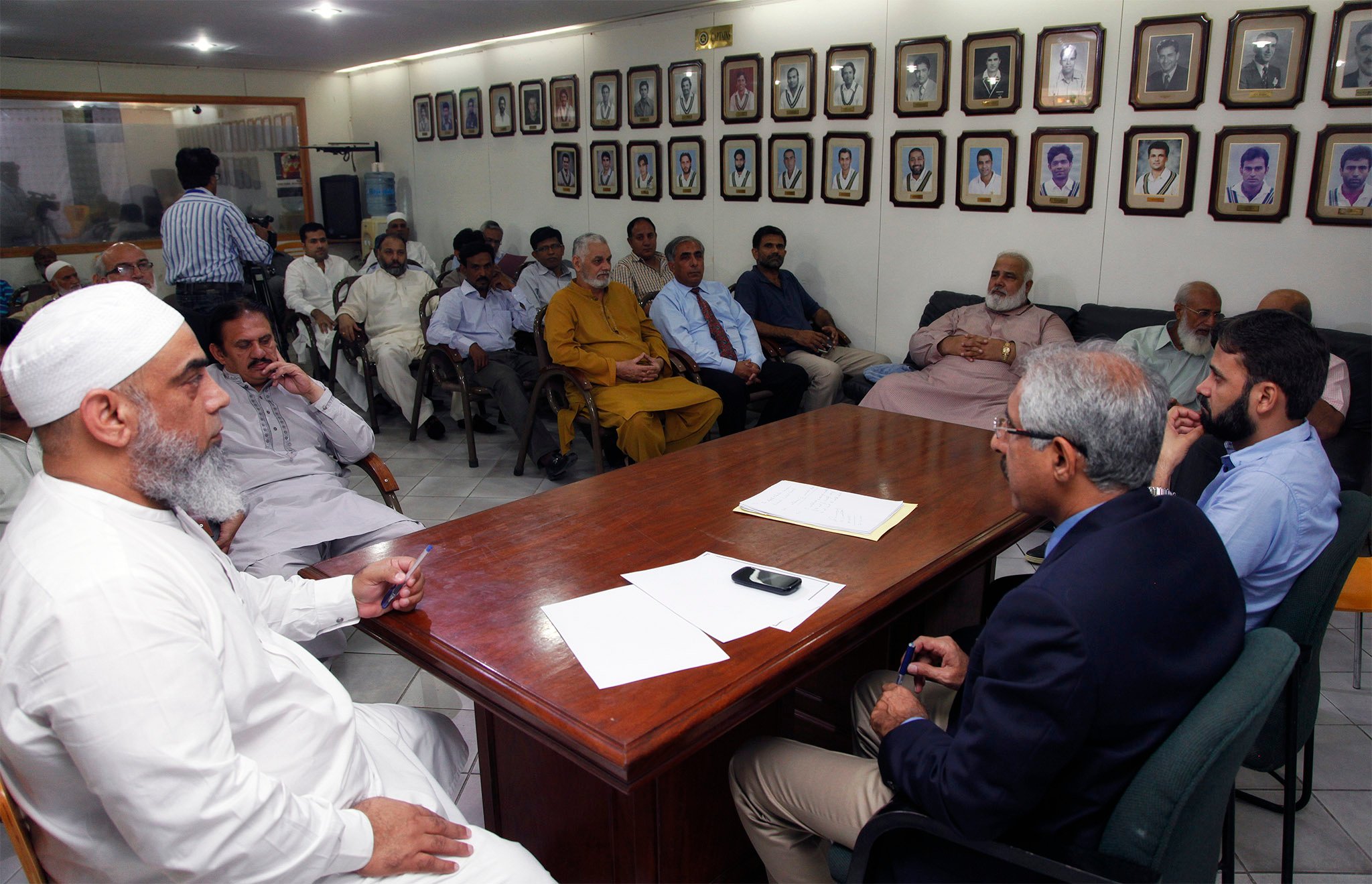 LAHORE–August 26, 2014: The elections of LRCA/LCCA were conducted by Deputy Election Commissioner Ahmed Shehzad Farooq Rana here at Gaddafi Stadium today. All 34 representatives of the three Zones were present. However prior to the start of polling, all candidates except Mr. Nadeem Ahmed and Mian Muhammad Mobin withdrew their candidature.
Therefore both Mr. Nadeem Ahmed and Mian Muhammad Mobin were declared and notified as elected unopposed as President and Treasurer respectively.
Deputy Election Commissioner further informed the participants that as all candidates for the post of Secretary have withdrawn their candidature, fresh schedule for the vacant position shall be issued shortly.
Ahmed Shehzad Farooq Rana
Deputy Election Commissioner PCB
---