"These players are the future of our cricket, we want to thank BRB for their generous investment in the PCB Pathway Programme. In the years ahead, these youngsters will represent Pakistan at the senior stage and compete with the best in the world," says Ramiz Raja
"BRB is delighted to associate with the PCB Pathway Programme. The programme is indeed a revolutionary concept that has the potential to shape the future of Pakistan cricket," says BRB Group Chairman Khawaja Bilal Azam
Lahore, 1 October 2022: The Pakistan Cricket Board and BRB Group partnership for the PCB Pathway Programme was unveiled at the board's headquarters, the Gaddafi Stadium Lahore today.
Through this partnership, the BRB Group will sponsor monthly stipends of the 100 players involved in the PCB Pathway Programme. The partnership is aimed at supporting the PCB's initiative of providing financial comfort to the participants and their parents in the pursuit of their cricketing dreams. The stipend will be of great value to the players especially the ones hailing from underprivileged backgrounds all across the country.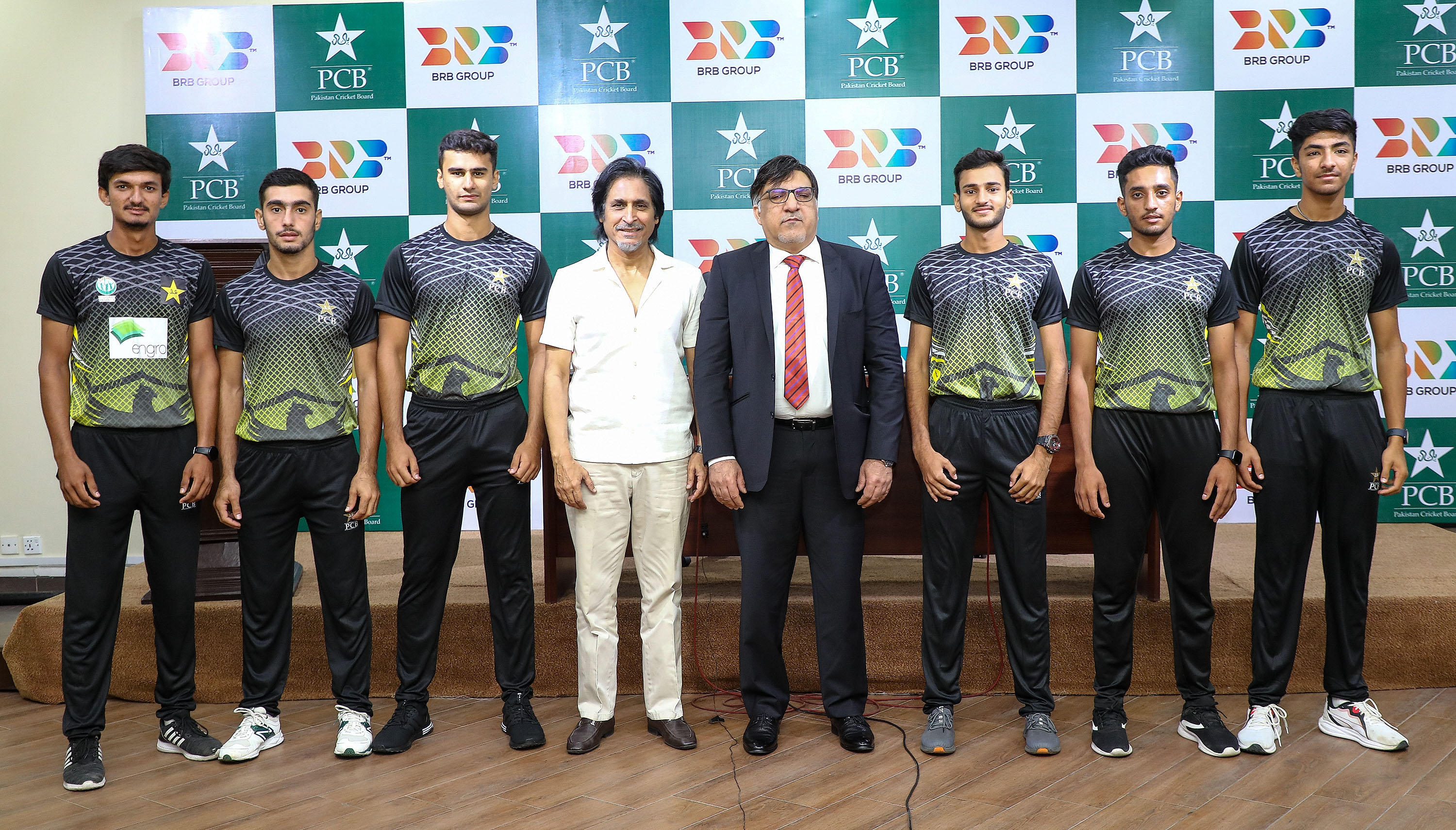 PCB Chairman Ramiz Raja: "The PCB Pathway Programme participants are being provided a life time opportunity of training with some of the best foreign coaches in a world-class high performance environment.
"These players will now showcase their talent at the Pakistan Junior League from next week. Through the PJL platform and the partnership with BRB we are ensuring that the players and their parents get adequate financial help and support.
"Our partnership with BRB is a long term asset-building alliance. In the years ahead, these youngsters will represent Pakistan at the senior stage and compete with the best in the world. Their success will bring a lot of joy and satisfaction to the PCB, our fans and supporters of Pakistan cricket."
BRB Group Chairman Khawaja Bilal Azam: "The BRB Group is delighted to associate with the PCB Pathway Programme. The programme is indeed a revolutionary concept that has the potential to shape the future of Pakistan cricket. We closely followed the progress of the first camp last month, we are very pleased with the way the programme is being run especially the involvement of world-class foreign coaches.
"This PCB Pathway Programme will bring great rewards to Pakistan cricket in the coming years as these players are set to serve us for a long time. Cricket unites the country and the team's success is often a morale booster for the entire nation. By contributing for the development of our future stars, we are making a long term commitment which is very exciting for the BRB Group."